Curriculum
Little Log Cabin has a class to meet almost every child's needs. Read below to learn more about all the opportunities for learning and fun at Little Log Cabin!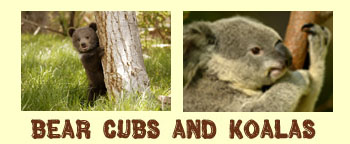 The Cubs Class (2 ½ and 3 year-olds) and Koalas Class (3 year-olds) main emphasis is on socialization skills and learning readiness skills. We work with these students on listening skills, following directions and series of directions, cooperative play, and sharing. We begin to introduce numbers and letters. They start to develop age appropriate skills such as cutting and how to correctly hold scissors, pencils, and crayons. There are arts and crafts activities which work on hand-eye coordination and fine motor skills. These students also have a music lesson each week and have recess every day.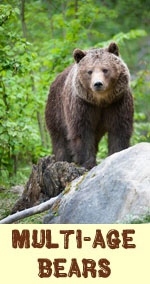 The Multi-Age Bears Class (4 and 5 year-olds) uses the Learning Box curriculum which helps the students prepare for a kindergarten class. We work with the students on sight work, number and letter recognition. They begin to learn concepts such as sequencing and memorization which are necessary to begin to learn the alphabet and numbers. Our students continue to develop ability to play and learn cooperatively and necessary socialization skills. The class has recess every day and each student has a half-hour music lesson each week. Arts and crafts are an integral part of our class day as well continuing to enhance small motor skill and eye hand coordination.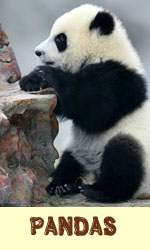 Since the fall of 1996, LLC has offered a half-day AM Kindergarten, the Pandas, with extended full day care for parents who wish their child to remain at the center all day after the morning LLC kindergarten class. The Pandas use a MacMillian/McGraw Hill curriculum which follows the SOL taught in public schools. Students are expected to be reading, writing, and computing simple math problems by the end of the year. Our students are involved in a multitude of hands on activities, and a lot of class time is devoted to science and art activities which are learning tools that teach whole language skills while also being fun and creative. They generally take one field trip a month, many of them tied to SOL requirements. They have recess each day and have a music lesson once a week.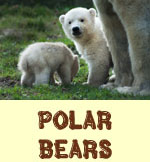 The before-and-after school program, the Polar Bears, is for students from public school Kindergarten through age 12. Some of these children come to LLC in the morning before going to public school and some come in the afternoon after school. Some come for both morning and afternoon.